What types of the wardscreen?
Posted: 2022-09-21 16:27
Our commonly used medical screens refer to a kind of equipment arranged in hospital operating rooms, inspection rooms and other occasions. It has the following characteristics: environmental protection, safety, privacy, stain resistance, space saving and so on.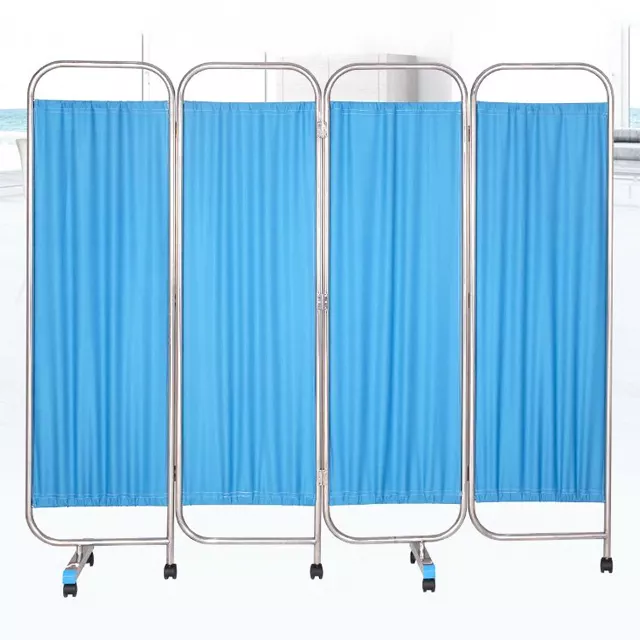 1. According to the material, the screen frame is mainly made of stainless steel. The medical screen has high requirements for the selection of fabrics. It has different choices of medical curtains such as fire resistance, non-fire resistance and water resistance. It is safe and durable, and has super tensile strength and super rupture resistance. After washing No deformation, mesh will not break and fall off, no fading, pollution resistance, plus it can be easily disassembled, it is also an excellent choice for hospitals. The material of the screen lining on the market is generally silk yarn, which is a kind of ice silk fabric with a good material, which has the property of folding, and multiple pieces of fabric are discounted into one piece of fabric; there are also tarpaulins and so on.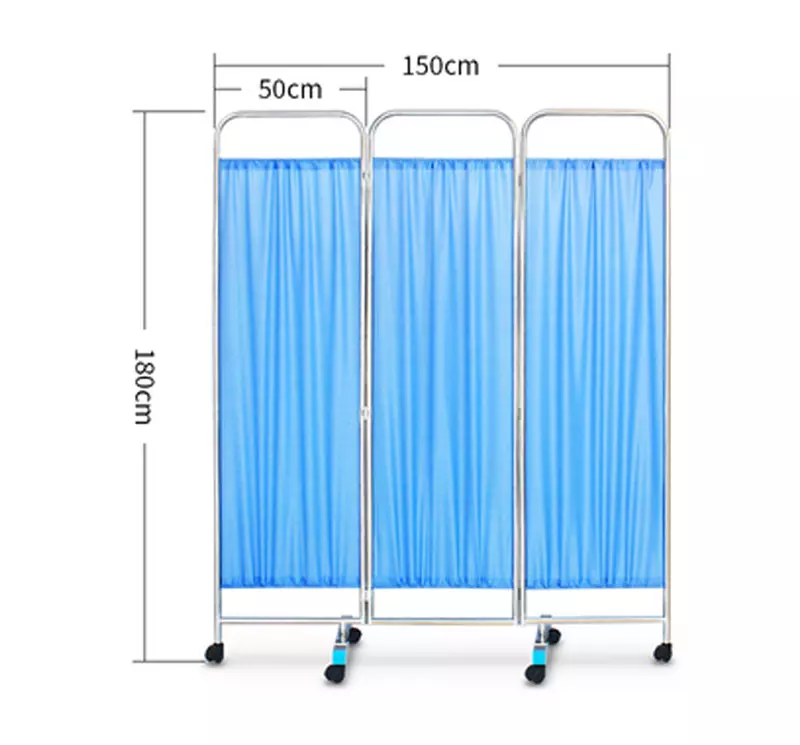 2. According to the installation and folding methods, there are one fold, two folds, three folds, and four folds. The mainstream is the four-fold screen.
3. According to the shape classification, it can be divided into standing type and multi-folding.
4. Generally speaking, the main purpose of this kind of equipment is to divide the space, so it generally has a closed feature to ensure that non-related personnel cannot contact and detect the inside of the screen. Therefore, it can be divided into transparent, translucent, closed and hollow screens according to the space.