What is ward screen used for?
Posted: 2022-09-19 15:09
Ward screens can be used to separate beds, they can be moved to 2 or 3 and 4 panels. They can be used in medical facilities such as hospitals, clinics, nursing homes or medical facilities. Ward screens are equipped with wheels for easy movement and foldable for easy storage.Hospital Ward Screens are designed to create a non-clinical environment for your patients.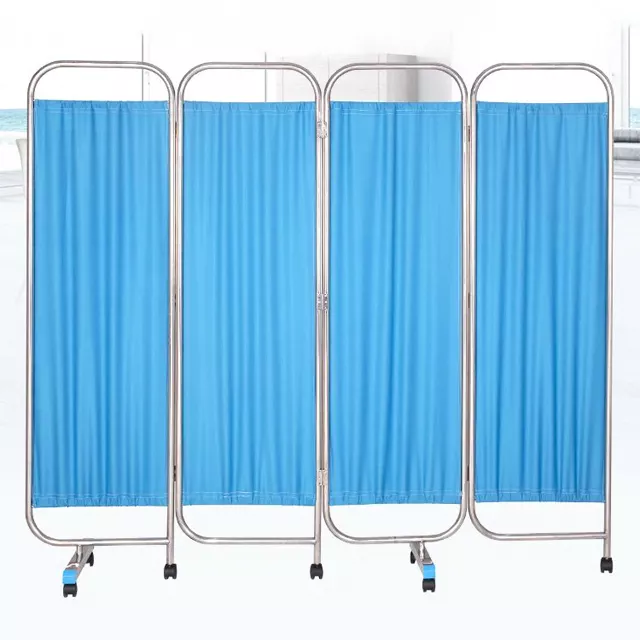 Medical screens are basically installed in hospital wards, mainly for environmental protection, safety, privacy, pollution resistance, space saving, hygiene and environmental protection. The screen is generally made of silk yarn, mainly made of ice silk fabric with thicker texture and good quality, and then the three fan fabrics are discounted into one fan fabric. It is very beautiful and generous in appearance and can also be folded, usually a four-leaf screen.
There are mainly two types of medical screens: standing type and multi-folding type, among which there are transparent and translucent, closed and hollowed out. If we use it for spacing, we'd better use the closed type, which is only slightly above the level of the human eye. As for the corners, we can use the hollow type, which will look lively and lively. If it is used to block people's sight, it is best to make the screen into a 90-degree right-angle form. But at least for decoration, transparent or translucent works better.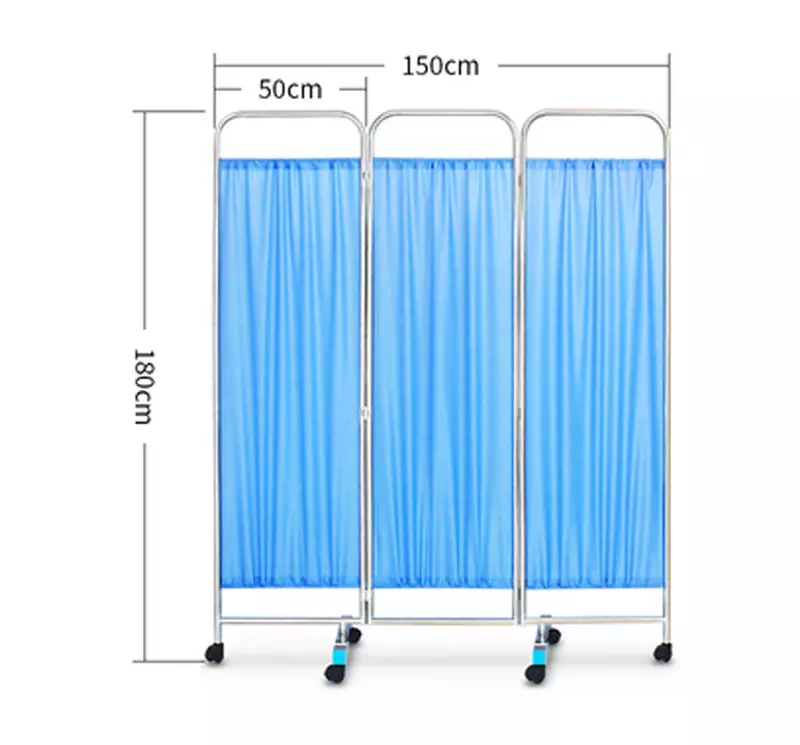 Don't look at how ordinary these medical screens seem, but many people don't notice it. In fact, it is these ordinary medical screens that provide a lot of protection without the patient's knowledge, and play a role in environmental protection, safety, privacy, pollution resistance, etc. At this time, the medical screen can well protect the patient's safety. Privacy, relieve the embarrassment of the patient, reduce the resistance of the patient, and allow the doctor to carry out the examination more smoothly.
Speaking of this, many people may think that there is no partition curtain, but compared with the partition curtain, the medical screen is simpler and more convenient, and it is easier to disassemble and install. In addition, the use of medical screens is more space-saving. It can be retracted, folded, pushed and moved. When used, it can make the hospital room feel more tidy and beautiful; when it is not needed, it can be moved to the side, allowing patients to get more space.