What are the advantages of wardscreens?
Posted: 2022-09-16 14:21
People are always sick and need to go to the hospital, and in the hospital you can always see a variety of medical screens, medical screens are hospital supplies, mainly in hospital wards, so what is the reason why hospitals love to use medical screens so much?
Don't look at these medical screens seem to be very common, but many people don't notice, in fact it is these unusual medical screens in the case of patients do not know to provide a lot of protection, played a role in environmental protection, safety, privacy, pollution resistance, space saving, health and environmental protection.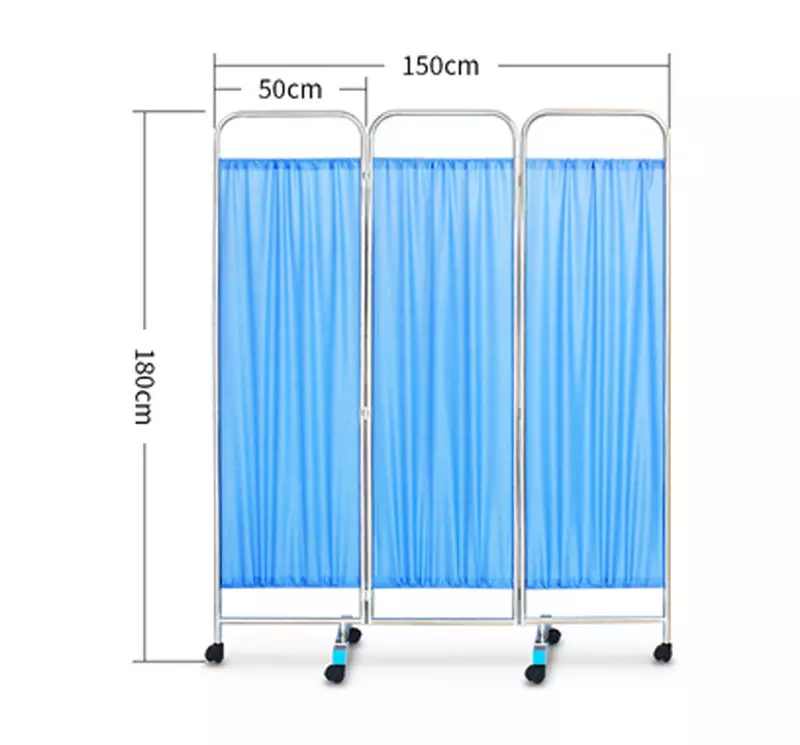 First of all, we all know that the privacy aspect, in the process of seeing a doctor will always inevitably involve some such as changing clothes, injections and other embarrassing scenes for the patient, and this time the medical screen can well protect the patient's privacy, relieve the patient's embarrassment, reduce the patient's resistance to psychological, so that the doctor can more smoothly carry out the examination.
There may be many people who think that there are curtains, but compared to curtains, medical screens are simpler and easier to remove and install. And the use of medical screens for the use of space is more economical, can be retracted and folded, push and pull to move, when using the hospital interior can make it feel more neat, beautiful and generous; do not need to use when you can also move to the side, so that patients get more space.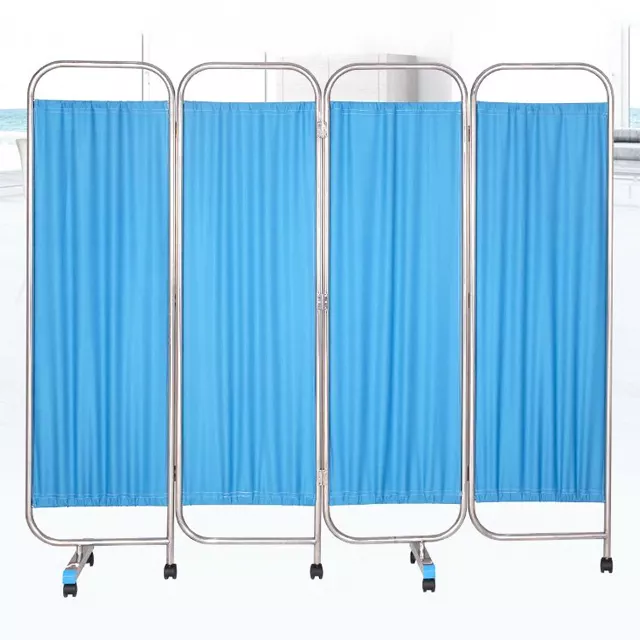 Medical screens actually have a role in ventilation and environmental protection, in the use of curtain fabric with mesh ventilation holes, air and air conditioning wind can be partially penetrated by the mesh holes, ventilation and ventilation, and both dust and antibacterial functions, reducing the patient received more germs. Such an effect, you didn't expect it!
At the same time, the medical screen for the choice of fabric, has high requirements, with fire resistance, not fire resistance and water resistance and other different medical partition curtain options, safe and durable, with super tensile strength and super resistance to rupture, after washing does not deform, mesh will not break off, not fade, pollution resistance, plus can be easily disassembled, for the hospital is also an excellent choice.
So, don't look at the medical screen in the hospital looks simple and usual, just for protecting the patient's privacy, but in fact there is more efficacy, because of the simple and effective, for the hospital is a very good choice.