What is the best folding motorized stair climbing wheelchair?
Posted: 2021-08-26 09:39
Are you wondering to found the best motorized stair climbing wheelchair? A stair climbing wheelchair is the best mobility device that helps people to move without facing problems. For disabled people folding motorized stair climbing, wheelchairs are very supportive and make them independent to move.
There are many choices for you but finding the best one is challenging. We have researched your help and found the best folding motorized stair climbing wheelchair.
We pick the best folding motorized stair climbing wheelchair DW-SW01 from Dragon.IEC platform comes with excellent features that make that wheelchair unique from others.
· Control panel molded plastic box with a clever touch that gives easy grip to hold and better control.
· Headrest comes in various ranges, and you can choose small or large
· Seat cushions are detachable and washable
· Its foot pedal can flip when there is no need to use
· High-quality alloy material is used that makes it durable and long-lasting
· For users safety, intelligent electromagnetic brakes are available
· Made of high-quality aluminum alloy material that ensures its durability
· 24 Volt powerful battery for motor support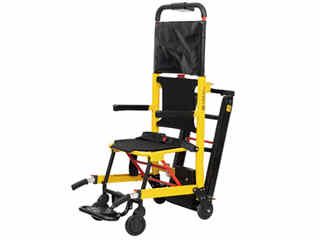 The second best quality Motorized stair climbing wheelchair is the DW-SW03 that we choose from Dragon.IEC platform. It is one of the best quality wheelchairs that offer excellent features.
· High-quality strong aluminum alloy material made that makes it durable
· It comes with easy-to-use features such as a three-position lift bar that may help all users of different heights quickly move the chair while climbing the stairs.
· Its seat is very stable, but its cushions are easy to remove and assemble
· Bigger wheels under the back legs and smaller ones under the front legs make it easy to move on the ground
· It has a 32.2 kg weight that is lightweight and easy to control
· Motor output of 120 W is very powerful and makes it easier for you to get the wheelchair up the stairs with ease.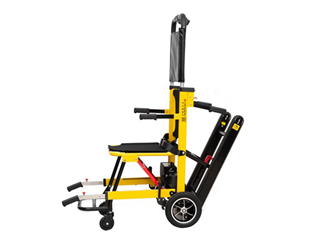 Why did we choose Dargon.IEC?
Dragon.IEC is an international company that produces the best aiding equipment. They are experienced and ensure that their wheelchairs should perfect for the users. They use high-quality materials to make wheelchairs an ergonomic choice for their users.
Summary
You have gone through my content, and in this content, I have explained the two best folding motorized stairs climbing wheelchairs with you. I have picked these wheelchairs due to their unique features from Dragon.IEC platform. You can also find hundreds of choices for you from their platform.