What are the benefits of adding a Stair wheelchair lift?
Posted: 2021-09-22 13:22
Stair lifts, even to curving staircases or outside staircases, may be installed in many story buildings. Without making significant modifications to your electrical system or stairways, our specialized professionals can install stair lifts in one or two days. In this post, we'll look at the advantages of installing a wheelchair staircase.
A wheelchair staircase lift for a home may be a wonderful investment in your home and lifestyle. They have numerous advantages, including:
Help you get back from injury
Stair lifts are very helpful and helpful for older adults who attempt to recuperate after an accident or operation.
With a secure elevator to the higher levels, the discomfort associated with walking the stairs alone should not concern. It is great for those with arthritis, joint problems and other physical ailments that prohibit them from going up and down.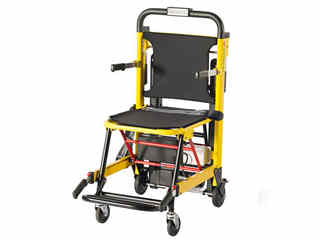 Easily accessed
The steps are thin and folding away, ensuring that they will not impede other people's access to the stairs. When not in use, most stair lifts may be folded against the wall to enable others to pass.
Affordable price
The stair lift is more cheap and convenient to install. You will still enjoy the comfort of your house and makeup and down the stairs simple, safe and pain-free. With an elevator, you may save yourself a lot of money and locate a live-in professional to assist you in your house.
Easy to operate
Modern escalators are extremely easy to operate since they feature armrest controls. Some also include a remote control handset to operate the lift from the top or bottom of the steps to put it back in the proper place. It is a great function if you need to use the stair lift for more than one person at home.
Can be indoor and outdoor installed
Most individuals obtain elevators from the first to the second floors in their houses. You may not know that stair lifts may be fitted on outdoor steps as well. It's excellent if you have stairs from the street or your yard to your house, alternatively, if you reside in an apartment and want to disable a chair lift.
Stair Lift wheelchair
You may opt to have a customized chair lift built in your house to accommodate a wheelchair if you are a wheelchair user. A wheelchair lift is a platform onto which you roll your wheelchair. You may then securely and effectively reach the top of the steps.
Stair wheelchair lift cost
On average, lifting stairs cost $2,000 to $7,500. Although less costly than platform lifts, stair lifting is preferred to elderly persons who do not require a wheelchair without having difficulty with the steps.
Conclusion
A stair wheelchair, as you can see, is an excellent investment with many convincing reasons for doing so. The installation of an escalator or a wheelchair lift in your house will enhance your quality of life. It will also provide you with numerous advantages because it will enable you to live comfortably in your own house.