How many types of sleeping bags are there?
Posted: 2022-10-10 14:44
There are many types of outdoor camping sleeping bags, and different types of sleeping bags are suitable for different environments.
We hope that by introducing the types of sleeping bags, customers could better understand this product and make better decisions.
According to the classification of styles, sleeping bags are mainly divided into mummy type and envelope type.
The mummy-type sleeping bag will wrap the person tightly, especially in the lower part. And the wrapping and thermal insulation effect are better. Sleeping bags used below 0 degrees are usually mummified.
Envelope-type sleeping bags are usually used for family travel or camping in warm environments.
According to the materials, sleeping bags are divided into fleece sleeping bags, cotton sleeping bags and down sleeping bags.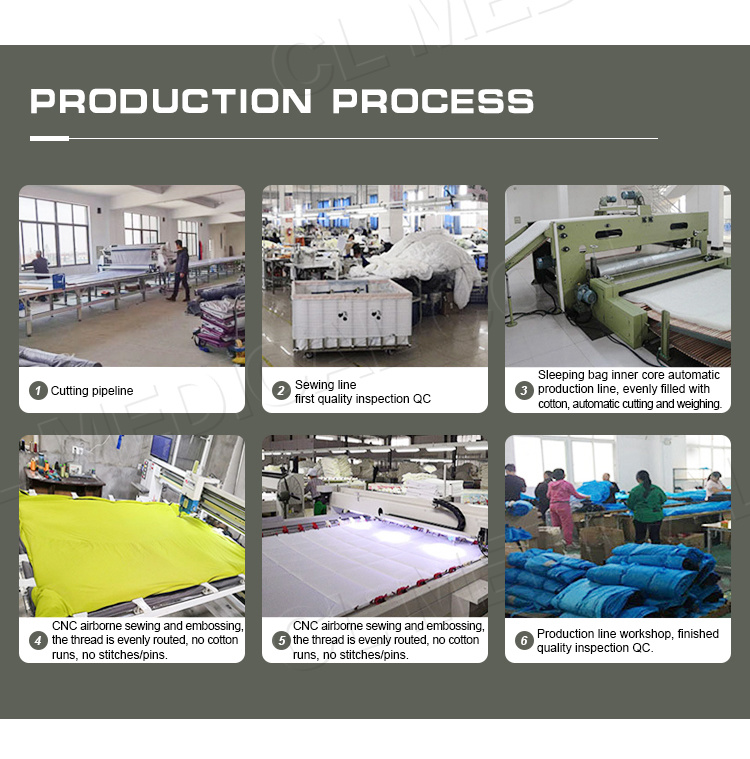 Fleece sleeping bags are relatively light and thin, and are often used in outdoor camping activities in summer. This is a sleeping bag that travel enthusiasts like very much. The comfort temperature of a fleece sleeping bag is between 10 to 15 degrees. This sleeping bag could also be used in low temperature environments together with other sleeping bags with better thermal insulation.
The advantage of cotton sleeping bags is that they are cost-effective. Since the cost of cotton is relatively low for down, cotton sleeping bags have good warmth and skin-friendly properties unless they are in extremely cold temperatures. Cotton sleeping bags have good moisture resistance, low price and high cost performance, but relatively short service life.
Down sleeping bags have the functions of light weight, good thermal performance and easy shrinkage, so they have always been loved by outdoor enthusiasts.
This year we upgraded our sleeping bag. We have chosen the latest water repellent fabrics. Not only is the surface of the sleeping bag waterproof, but down is also waterproof. Down sleeping bags are relatively expensive and are also the longest-lasting sleeping bags.