3 best spine board in 2022
Posted: 2022-08-17 16:52
A spinal board is a patient handling device primarily used in prehospital trauma care. It is designed to provide rigid support for people with suspected spinal or extremity injuries. They are most commonly used by ambulance crews, lifeguards and ski patrollers.
It also can be used with head immobilizer, Spider belt and so on .
Let me recommend 3 best spine board for your reference, there are 3 models that you can chose, 1 fold, 2 fold and 4 fold, please check the following details :
1. Made of PE material, the material is non-toxic, non-polluting and non-releasing material,
2. Rugged and durable for X-ray;
3. Each rescue stretcher is equipped with a safety belt (made of six safety belts of different colors, which are fixed on the back of the board to ensure the safety of the patient). Seat belt width 5cm.
4. Size can be adjusted with self-adhesive tape, from kids to adults.
Material :Strong PE plastic
Unfolding size :184x45x6cm
Packing way :Carton 1pcs/carton
Packing size :187X48X7cm
G. W. 10.5kg N.W. 8kg
Capacity 159kg
Warranty :3 years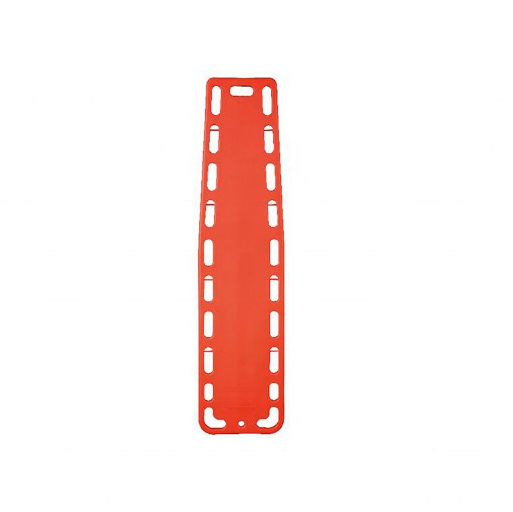 DW-PE005
2 fold Spine Board
Size:187*50*4cm
Fold:94*50*9cm
G.W :10.5kg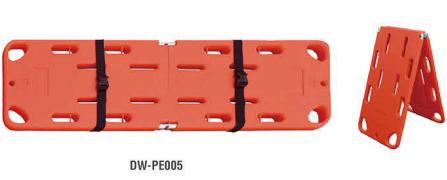 DW-PE004
Size:191*47*3cm
Fold:13*47*52cm
G.W :9KG