3 best sleeping bags in 2022
Posted: 2022-10-19 16:34
Unlike at home, facing different seasons and different natural environments, we need to be fully prepared in the wild to take the tests brought by nature's long night.
Therefore high-quality sleeping bags are the guarantee of sleep quality and abundant energy.
When purchasing sleeping bags, customers may have some troubles, feeling that there are too many types to start with.
Here we will introduce the three most popular sleeping bags to you, welcome to inquire.
First of all, when choosing a sleeping bag, you need to refer to the specific usage scenario.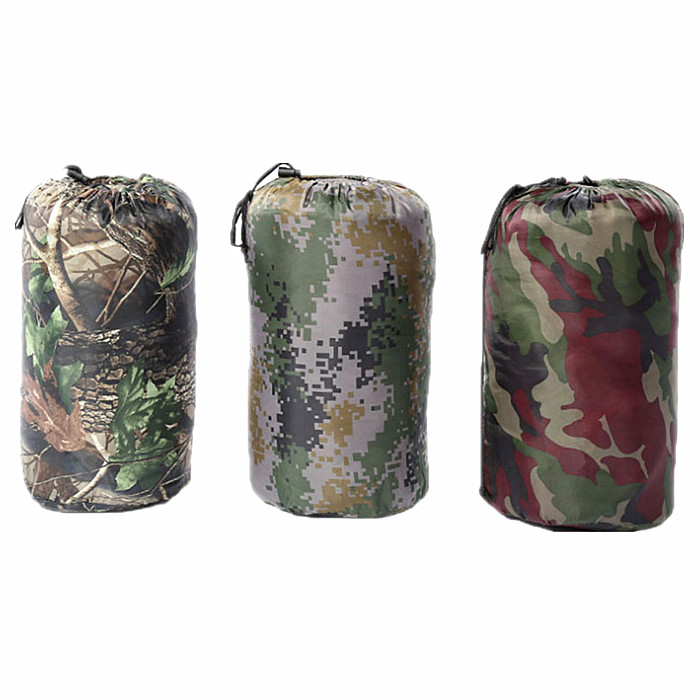 1. If you need a sleeping bag that can be used in all seasons, the sleeping bag using ripstop polyester fiber as the fabric and filled with microfiber could meet the basic needs of camping. This envelope style sleeping bag is perfect for spring and summer camping. Its square design is more like the quilt we use at home, and the sleeping bag is relatively spacious, providing us with more stretch space to ensure sleep comfort.
2. In July and August, the cold of some grasslands, mountains and plateaus requires thicker outdoor products to resist. In this case, we recommend the envelope type sleeping bag filled with microfiber and using ripstop nylon as the fabric. This sleeping bag structure provides room for elbows and knees when lying on the side. This sleeping bag has better warmth retention and longer service life. Even if the temperature difference between day and night increases, there is no need to worry about catching a cold at night.
3. Mummy-style sleeping bags are more commonly used in winter. The head pockets are tightened and the legs are narrowed to reduce space for better wind-resistance and warmth. Our most recommended style for winter camping is a down-filled sleeping bag made of waterproof nylon fabric. Among them, we could provide different styles of down filling according to specific needs to fit different temperatures.
If you are interested in these sleeping bags introduced by us, please contact us for consultation.