!— Google Tag Manager —> <!— End Google Tag Manager —>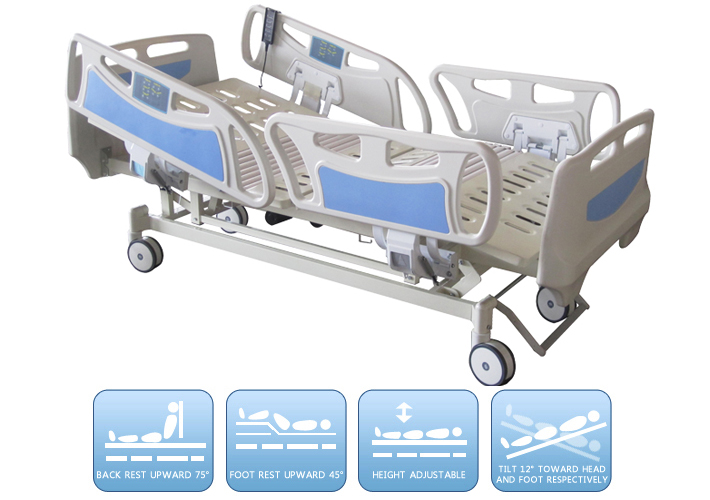 INQUIRY
Electric Hospital Bed Features:
1. The security, reliability and practicability of the hospital bed attain national standard.
2. Its in-bed scale system increase efficiency by taking accurate weight readings with the patient in any position.
3. It addresses patient safety with low bed height, full coverage side rails.
4. Its architecture and retractable support surface designed provides the flexibility to choose the most appropriate patient surface.
5. Patient will feel very convenient while be on drip or used the heart monitor since it won't need to change patient position when the bed back section rise and low.
Electric Hospital Bed Technical Parameters:

Length: 2220mm
Full width: including the side rails 1050mm
without the side rails 990mm
Maximum safe load: 250kg
Accuracy of measurement: 0.1kg( 0.05kg 0.02kg optional)
Bed base height rang: maximum height 700mm
maximum low 450mm
Bed base angle position adjustable
Backrest max upward angle: 75°
Footrest max upward angle: 40°
Trendelenburg:12°
Anti-trendelenburg:12°
Patient touching surface 90*195cm